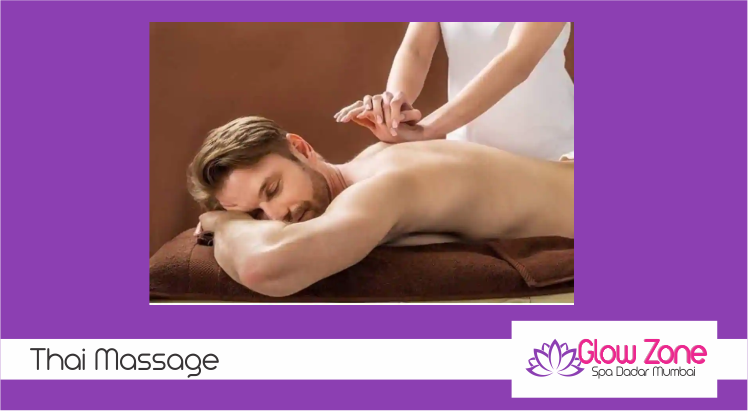 Thai Massage | Call for Bookings : 8097064389
Thai massage has been in trend in India for about more than 2500 years now. It is generally considered to be a healing art. It includes the goodness of the ayurvedic and traditional Chinese medicines wherein one does not require to place the receiver on a bed while the masseuse does her magic.

Also in this form of therapy, you are covered with clothes throughout your body and one lies on a mat placed on the floor. This begins as the professional masseuse starts using stretching, pulling and rocking methods to provide relief to the body by eliminating the tensions and improving flexibility and circulation in the body.

Some other benefits are that it relieves headaches, it can reduce backache, reduce the stiffness and pain in the joints while improving range of motion and helps people with anxiety. This is also called to be assisted yoga by the way the stretching is done. If you are the one looking for the best Thai massage in Dadar Mumbai, Glow Zone Spa is the right place for you. Our experienced practitioners can give a massage you will love.